Don't worry if you missed the Free Library Lunchtime Learning Sessions…. they'll be back… or email library@gmit.ie to register your interest!
Previous Sessions
From Monday 21st October: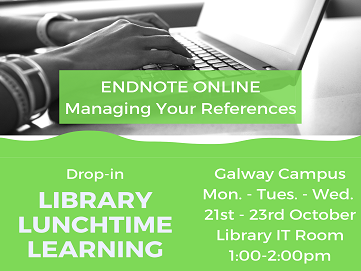 From Monday 14th October: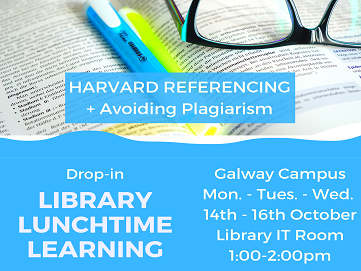 From Monday 7th October: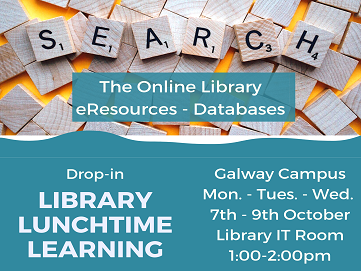 Sessions are held @ the Galway Campus Library IT Room.
Room 982, ground floor of the library, two-thirds of the way down on the left.
See you there!