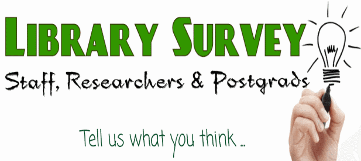 As part of our annual survey and also this year as part of the functional reviews we are hoping to get your feedback on the library service and how we can enhance same.
If you have a moment would you mind filling in the survey at the following link.
https://galwaymayoinstitute.sharepoint.com/sites/library/SitePages/Home.aspx
We value your input and we would like to ensure we are providing a good service for you and your students.
Recommendations on how we can improve would be very much appreciated.
Thank you in advance,
GMIT Libraries.