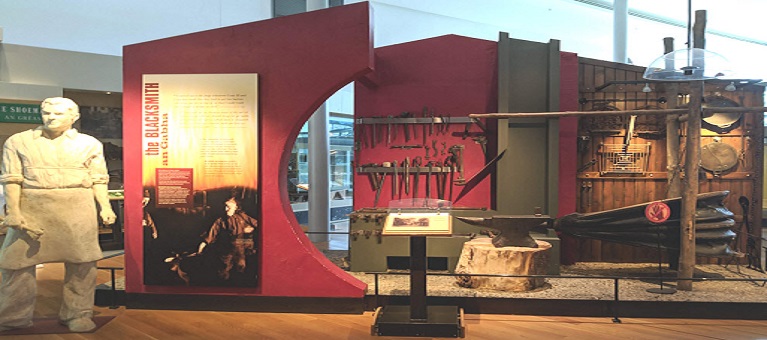 Our staff development day 2018 was somewhat bittersweet, following the unexpected death of our colleague Leighton Turner RIP. Our co-workers are very much like an extended family and thus the decision to go ahead with our staff development day was not taken lightly. However, after some discussion we felt that the day and the mutual support we could offer each other would be beneficial and believed Leighton would not want us to cancel our plans. So, with Leighton in our thoughts we met in our Mayo campus library for a bonding breakfast. From here, we had a leisurely stroll/cycle (depending on preferences) along the beautiful greenway to Turlough, under the warm Irish summer sun.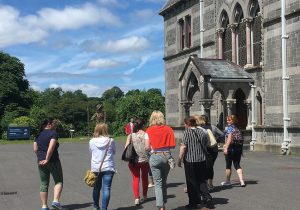 Arriving at Turlough to beautiful gardens and grounds which includes a glasshouse, a vinery, a man-made lake and a boathouse. We visited The National Museum of Ireland – Country Life, the only national museum located outside Dublin. The museum is home to the National Museum's Irish Folklife Collection and houses the national collection of objects representing Irish traditional life. We had the opportunity to explore traditional Irish life through objects, images and an extensive archive. The lovely staff gave us a guided tour of the exhibition area as well as the purpose-built storage area which houses a vast collection of objects not currently on display.
We had the pleasure of dining al fresco in the fabulous courtyard cafe, enjoying a wonderful selection of homemade food before making our way back to Castlebar along the greenway. Our thanks to our colleague Olive in GMIT Mayo campus library for organising such a lovely day — we are sorry you missed it and wish you all the best.