The Capture feature is now back and available to download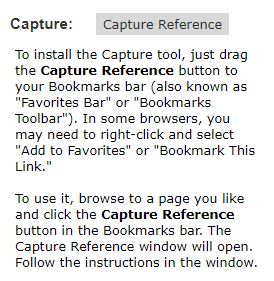 New Style Added to Custom Styles
The Canadian Journal of Fisheries and Aquatic Sciences referencing style is now available in GMIT Custom styles.
If there is a referencing style that you use and is not currently listed in EndN0te Online please get in touch and we will do are best to make it available.
Training Sessions Available
If you are interested in using EndNote Online to store and manage your references please email library@gmit.ie to arrange a training session.